We take results very seriously.
Our academy members join to get results – with their business, life, and money.
We get that everything in life has a formula- literally everything.
We get that a winning Formula requires that you tap into your foundation (inner game), strategy (game plan), and execution (outer game).
We also understand that you get results with a proven process that works.
A process that is based on principles.
While we believe in strategy and process, we also believe in results.
We know that our success is a direct result of our academy members achievements.
One thing that has been proven over and over again is that to get results, you need a Formula and a plan to make it a reality.
When you take the time to create your winning Formula, you get results.
As Winston Churchill shared:

"However beautiful the strategy, you should occasionally look at the results."
Our results speak for themselves. They include increases of up to 775% in revenue, 1220% in referrals, and $80M in new assets (all in one year or less)!
If you want to increase your results but don't know what to do, begin here: Business Strategy Session
"Best Income Month Ever. First 50% Increase, then an 80% Increase and a 400% Increase in Referrals! This Is One Of The Best Decisions I Have Ever Made…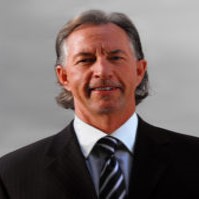 I have been a top producer for 18 years, in the top 5% of my company. After only three months of implementing Annette's material, I had my best income month ever. Now 8 years later, I have continued to have record years, year after year!"

-Mike N., (Physicians Mutual)


"Thank You! I Had My Best Year Yet With $414,000 In Annual Revenue…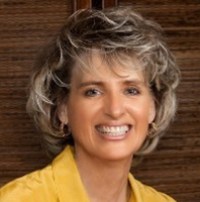 I just had my best year ever making $414,000! I love the information and am inspired when I listen to Annette speak. She really "gets it."

-Kim M., (Wells Fargo)


"Increased Revenue by $140,000 Per Quarter…
I began implementing your Affluent Women Training and have been able to increase my revenue by $140,000 per quarter. I also increased my AUM by $8,000,000 last quarter."

-Rob M., (Independent Consultant)


"Million Dollar Referrals in The Perfect Niche…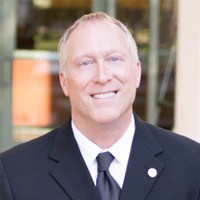 First I created my plan, then I found the perfect niche market of traditional affluent women. The result- I am getting million dollar referrals including $1.2M, $1.4M, $1.8M, and $3M!"

-Joel B., (Independent Advisor)


"Made MDRT and Lives Leaders Summit…
Last year after joining the PMA Mastermind, I was able to qualify for MDRT and Lives Leaders Summit."

-Becky F., (Northwestern Mutual)


"Increased my Annual Revenue by 775% and Qualified for My Companies Executive Council…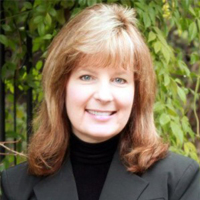 Since joining your community, I have risen from the bottom producer in my study group to the top and have increased my income by 427% and finished the year up 775%!"

-Michelle D., (New York Life)


To access our mastermind, go here:




"Increased Income by 37%, on Track to $1,000,000 in Revenue…
Thanks to your training and coaching I have increased my revenue by 37% and am on track to increasing it to $1,000,000. It all began with the inner game!"
-TJ., P., (Merrill Lynch)


"Increased my Referrals by 1220% and income 20%…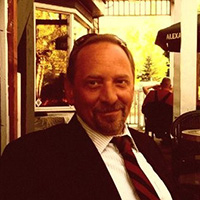 After creating my Formula and plan, warm introductions became forefront! I have increased my referrals by 1025% (my goal was 1000%) and revenue by 20% and then the following year I increased my referrals by 1220%!"

-Mike L., (Investor's Group)


"Increase in AUM by $50,000,000!
This year after joining your community and implementing these teachings, I increased my assets under management by $50,000,000."

-Mark B., (Private Wealth Manager)


"Revenue Up 26%…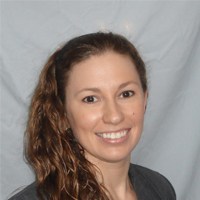 I have been working on my inner game since our initial consultation. My business is up 26% YTD and the momentum is overwhelming."

-Tracy R., (HTA Financial Services)


"Best Year Ever and Increased Revenue by 25%!…
Since enrolling in your performance mastermind, I increased my revenue by 25% and had my best income year ever!"

-Michael K., (Penn Mutual)


"Had My First Back-to-Back $30,000 Months of Revenue…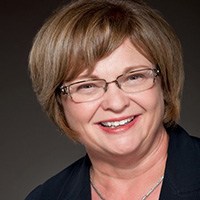 Since joining The Millionaire Insider Academy, I had my first back-to-back $30,000 months of revenue and now am on track to my first $100,000 month. I have created my plan and schedule and it's working!"

-Theresa S., (LPL Financial Group)

If you don't have a plan, or your plan is not generating your desired results, start here: Your 3 Step Plan

"My $100,000 Annual Revenue Was This Month's Revenue…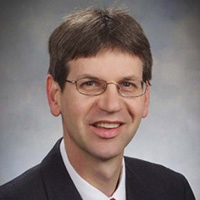 Once I was able to change my mindset, believe it was possible and put my attention to focusing on my ideal client, I was able to hit my first $100,000 revenue month."

-Michael C., (Lincoln Financial Group)

"Qualified for Annual Conference…
Since joining the PMA Mastermind, I was able to qualify for my annual conference, which didn't seem possible."

-Shane H., (Independent Advisor)

"Revenue Up 30% For the Year…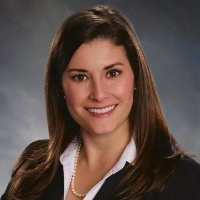 Since joining the performance mastermind community, I am having my best year yet and am up 30%. I just closed two million dollar polices and have also lost weight!"

-Kate C., (Ameritas Financial)

To access our Business Plan Template go here:




"Increased my Revenue by 233% and Tripled my Income…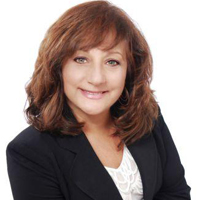 Since accessing the marketing system and joining the PMA360 Mastermind Academy, I have created a plan, increased my income last year by 233% and tripled my annual revenue!"

-Bonnie C., (Independent)

"Increased Revenue 25% and plan to increase revenue 20-25% again this year…
Our agency has been able to increase revenue this year by 25%. We plan to increase it another 20-25% this coming year."
-John F., (Agent)

"I Had My First $200,000 Month…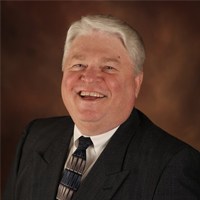 Approximately 4 months after I began your training, I had my first $200,000 income month followed by a $100,000 month!"

-Bo M., (First Allied)

"Increased AUM by $15 million and retained 100% of clients…
Last year we increased our AUM by $15 million and retained 100% of our clients."

-Jim C., (Wealth Advisor)

"Up 17% for the Year…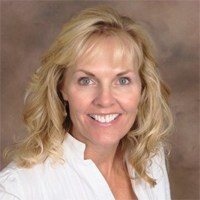 I am up 17% and increased my revenue from $300,000 to $350,000. Focusing on my inner game, high value fixed daily activities and income producing activities have been critical to my results."

-Kelley E., (Raymond James)

"Inspiring and Awesome…
You summed up what I've been trying to learn for 7 years from Robert Allen, T. Harv Eker, Steven Covey, Napoleon Hill, Robert Kiyosaki and others! Thank you!"

-Lisa S., (Entrepreneur)


If you do not know what to do, start here: Business Strategy Session

"Increased Revenue by 167% and then 233%…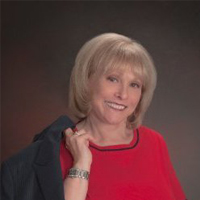 The first year I increased my revenue by 50% by just listening to the monthly calls. This year my revenue is up 167%!
-Ellen M., (Vanderbilt Securities, LLC)
"I Generated $200,000 Plus $60,000 On-going From One Deal Using Your Strategies…
Her presentations provide real world experience and a "done for you process" you can implement immediately to get results that are guaranteed to take your business and life to the next level. Using one strategy I was able to generate $200,000 of revenue plus $60,000 of recurring revenue."
-Linda J., (LPL Financial)
"I Doubled My Quarterly And Then My Annual Revenue…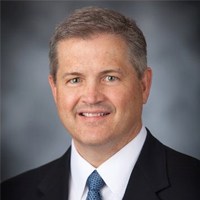 Annette's trainings and resources provide real world experience and a
"done for you process" you can implement immediately to get results that are guaranteed to take your business and life to the next level. I first doubled my quarterly revenue and then my annual revenue! She understands the psychology of sales!"
-Todd K., (Ameritas Financial)
"Increase in AUM by $80,000,000…
We increased our AUM by focusing on the most important activities and to create processes for each step!"
-Matt H., (Raymond James)
"Since I joined your program last month, I made my Monthly income in just 11 days…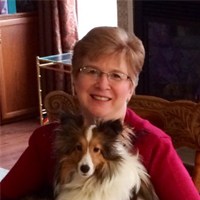 My commission sales may equal over $9,500 in a month. However, just in the month of December, my 11 days of work has already surpassed $9,500. I did in one week what I normally do in one month!"
-Valerie M., (Independent Advisor)
If you need a business plan template, go here:
Business Plan Template
"Revenue Up 30% For the Year…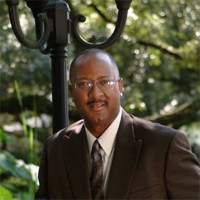 Since joining PMA360: Performance Mastermind Community, I have increased my monthly income by 30% hoping to end the year up 70 to 100%."
-Leon G., (Investacorp, Inc.)
"Increased my Income by 25%…
Since joining your program, I have increased my income by 25% from last years revenue."
-Laure D., (Independent)
"Highly Recommend…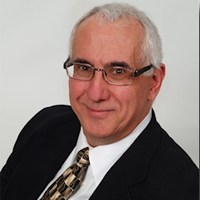 Annette Bau is one of the most successful Financial Advisors and businesswomen I know. Her programs and success strategies have not only helped many, many others on their path to success, but have personally helped me on my own path as well… She has helped me change my thinking and, accordingly, my actions. I would recommend her trainings and performance mastermind academy for anyone looking to take their business to the next level."
-Michael Beck (Michael Beck International)
More Results

"Annette Bau has the Key to Cracking the Code for Training Advisors on How to Work With and Market to Affluent Women!…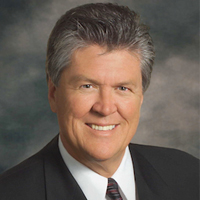 If you want an expert in the affluent women and couple's market Annette Bau is the one. She has developed the key to cracking the code so you can get your share of this $40 trillion market."

-Don Wilkinson (Author: Stop Wasting Wealth, Family Office Expert)


"Exceptional Work! Your Insights as a Financial Services Professional Combined with Diligent Marketing Research and Tips are Invaluable….
"I spend nearly every day researching marketing insights in order to develop strategy to garner the affluent women's market for our financial services firm. Today, I ran across Annette's series of articles on how to 'Find Success with Affluent Women.' I am incredibly impressed with the specific knowledge you have of this market from 20 years of professional experience. Your insights as a financial services professional combined with diligent marketing research and tips are invaluable. You have managed to synthesize years of relevant research and present it in a way that is useful, compelling and clear. I wish I had found this sooner, but better late than never. Exceptional work!"

-Scarlett S., (Assistant VP., Market Intelligence Strategist)


If you want to create a winning formula, start here: Formula

"Fantastic Training!…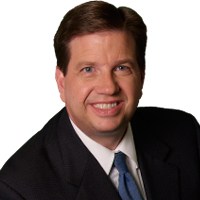 The women's training that you've done has been fantastic. As a male working with females, your insights have allowed me to really bond with my female clients in a way that they feel very comfortable and have peace of mind with their finances."

-Steve H., (Independent Advisor)


"Two Best Weeks in My Business…
Since enrolling in your community I have had two of my best weeks. I thing I have take away and use twice daily is 'The Power of 7'."

-Carol P., (Independent Advisor)


"Amazing Results!…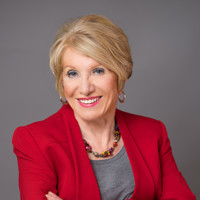 "Amazing Results, I am so glad I took action! After completing the first training class I scheduled a "Lunch & Learn" with a referral partner. My clients and guests loved it! The next day, one of the guests asked me to conduct a yearly event that is attended by affluent and successful business women. I am so glad that I took this training and took action!"

-Lucy H., AIF, CFP™ (Consultant)

Results and Earnings Disclaimers:
Income Disclaimer